Kelly Hock
Leap Workstation Login Stats
CLICK THE BLUE PATH LINK TO RUN THE REPORT: Home → Polaris → ~Custom → Statistical Reports → Leap Workstation Login Stats
---
This report shows the workstations, by library, that have logged into Polaris at least nnn times during the past nnn date range.

A total for the workstations that fit the criteria are shown in the initial report output by library, and then individual workstations can be seen by expanding the view (clicking the + button) next to each library.

The CLC uses the totals by library when calculating the percentage of Leap usage as part of the objective to move to 90% Leap usage by the end of 2022.

Of the individual workstations listed, the report shows the number of client logins, the number of Leap logins, and the percentage of Leap logins for that workstation.
Sample report output (patron information is redacted)
Totals view: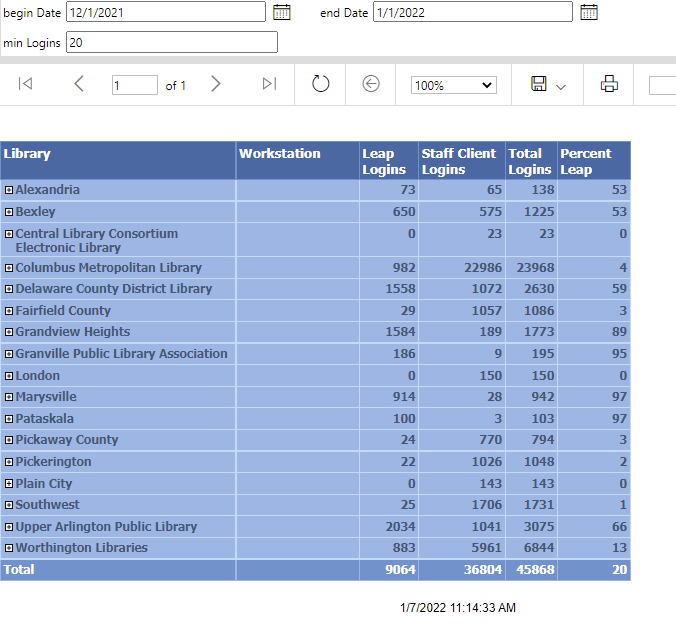 Expanded view: